OUR FOUNDER - MAX CORNICK 1901-1980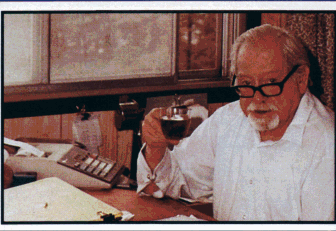 "This article appeared in the Northern Miner in 1961"
It was announced this past week that William Maxwell Cornick was opening a wholesale distributing company with headquarters in Labrador City. Mr. Cornick, a Newfoundland businessman, stated that with his past work experience he hoped to build up a wholesale business that would service the mining industry, institutions and retail outlets of Labrador City and Wabush with a wide variety of quality products at fair prices.
William Maxwell Cornick was born on April 28th 1901 in St. John's, Newfoundland and received his education at Bishop Feild College, where one of his classmates happened to be Joseph R. Smallwood. While Joey went on to a political career, Max opted for business and finance and at the age of 18 went to work for
the Bank of Montreal in Curling on the west coast.

In 1925 he joined International Pulp & Paper who were just starting to build a paper mill in the tiny village of Corner Brook. Spending the next ten years with IP&P, the last several as Town Manager, he saw a one industry town, and eventually a city, being born. He also watched new businesses start up and grow.
This experience, plus a diverse business career after leaving Corner Brook, led him to the conclusion that someday he would like to go into a new one industry town and start up his own business.

Little did he know that he would take on such a challenge at the age of 60. But circumstances brought him
in November of 1960 to Carol Lake , a brand-new mining town being carved out of the Labrador wilderness.
Seven months later, with $2,000.00 capital and a rented pickup truck, he set up shop.